Combining principles from Lifestyle medicine and Medical fitness, in addition to our physical therapy background, our Silver Fox Wellness Club was designed to help you be healthy! Let's look at some fast facts about aging and physical activity: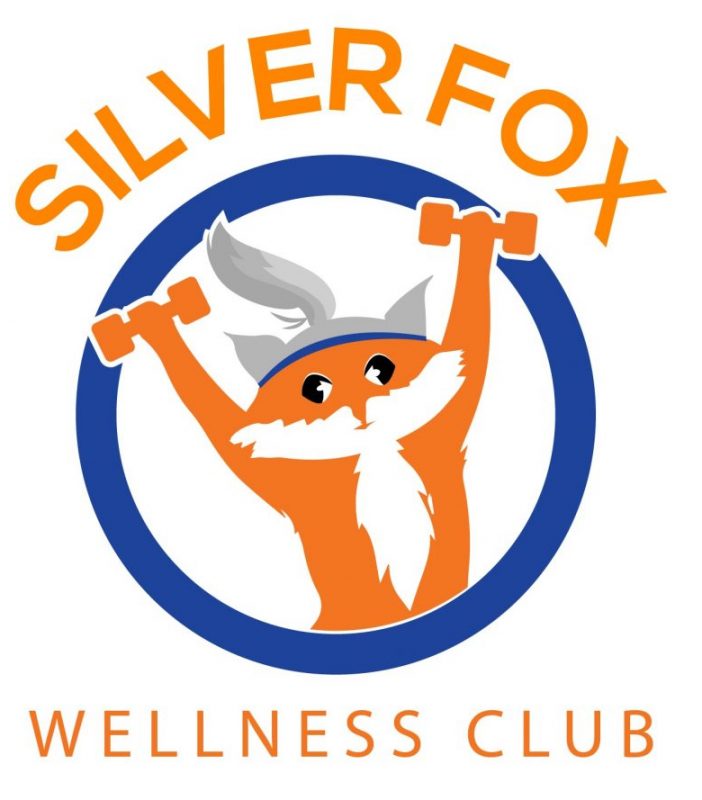 The Silver Fox Wellness Club was created to meet you where you are, discuss your goals, and formulate a plan to help you get there. Do you want to learn more about the information above, and learn how to make lifestyle changes? Please see our list below for our out of pocket services, which are designed for those who do not meet the criteria for Physical Therapy services to be covered by their insurance.
---
1 class- $9
Our group fitness classes are designed specifically for the senior population!
See below for a list of our classes and descriptions:
Call (910)444-0020 and ask to try a free class to see if you like it!
---
Looking to work out with our personal trainer? These one on one sessions help you plan or implement an exercise or fitness regimen, and progress you as you get stronger! 
Call (910)444-0020 and ask to for a free consultation with our Personal Trainer!
---
Wellness Membership

(*currently at capacity, please let us know if you would like to be added to our wait list)
1-time sign up fee $50
Monthly access $30
This membership is for those looking to have a more personalized approach to a traditional gym membership. The sign up fee includes an introductory session to show you how to use the equipment, along with an additional personal training session to get you started! From then on, you will reserve your time to exercise, and receive a reminder the day before to help keep you accountable! If you have any questions while in the clinic, there is always a PT, a trainer, and/or a tech around to help assist you. There is no contract, and you can cancel at anytime. This membership is limited, so call today before spaces run out!
---
Fit and Fall Risk Assessment
$75
This comprehensive physical therapy evaluation and assessment is performed by one of our physical therapists, and it takes a look at various areas of your health including your blood pressure, pulse rate and oxygen saturation levels, height and weight, calculated Body Mass Index, strength, flexibility, endurance, balance, walking speed, and gives you a calculated fall risk. The outcomes will be compared to age and gender related norms and will be discussed with you in detail. Based on the results, your therapist will discuss their recommendations. It is suggested that this be performed yearly to identify any preventable risks. The price shown reflects a discount when paid at time of service.
---
Self Pay Physical Therapy Sessions
Do you have chronic health conditions and need some guidance on how to meet physical activity recommendations, start or participate in an appropriate exercise program, and/or want information on general diet recommendations? Are you looking to get guidance on how to exercise properly and under the direct guidance and supervision of a Physical Therapist? Have you completed your Physical Therapy plan of care but would like to continue your visits with your physical therapist? Maybe no insurance or a high deductible, and would like to pay out of pocket for Physical Therapy? Call us to schedule this session today! The price shown reflects a discount when paid at time of service.
---
Trigger Point Dry Needling is a technique used for the treatment of neuromusculoskeletal pain and movement impairments. A trigger point is a local contracture or tight band in a muscle fiber that can disrupt function, restrict range of motion, refer pain or cause local tenderness. When dry needling is applied to a dysfunctional muscle or trigger point, it can decrease banding or tightness, increase blood flow, and reduce local and referred pain. The certified therapist uses a "dry" needle (one without medication or injection) inserted through the skin into the muscle and works directly on the painful trigger points in the muscles. The needles are very thin (the width of a human hair), and the placement breaks the pain/spasm/dysfunction cycle. Dry needling can be incorporated into a physical therapy plan of care as the therapist deems appropriate, or can be performed as a stand alone treatment out of pocket. Dry needling can cause minor soreness for a day or two but is usually not painful. Many patients feel immediate relief with treatment, and it has been shown to be effective in treating a wide variety of musculoskeletal issues, such as shoulder, neck, heel, hip,and back pain. Current research indicates dry needling is a safe and effective approach for treating and managing pain. (Mayo Clinic)