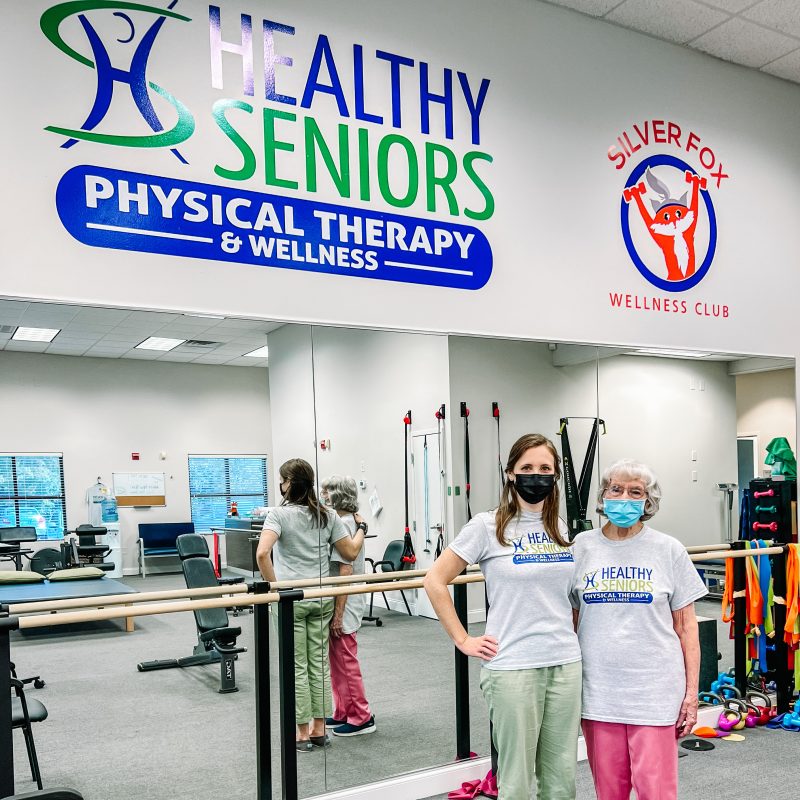 SENIOR SPOTLIGHT
Meet Jeanne, a young and spunky 96 year old who is dedicated to her Physical Therapy. She never misses an appointment and comes ready in her "uniform". We have been helping with her neck pain and posture, along with some strengthening and balance. She always impresses us with her abilities and activity tolerance, and stays consistent with her Home Exercise Program (HEP) and walking at home with the help of her supportive daughter. Keep it up Jeanne- we are so proud of you!
If you have neck pain, or problems with your posture, strength, or balance, call us today to find out if we can help you! (910)444-0020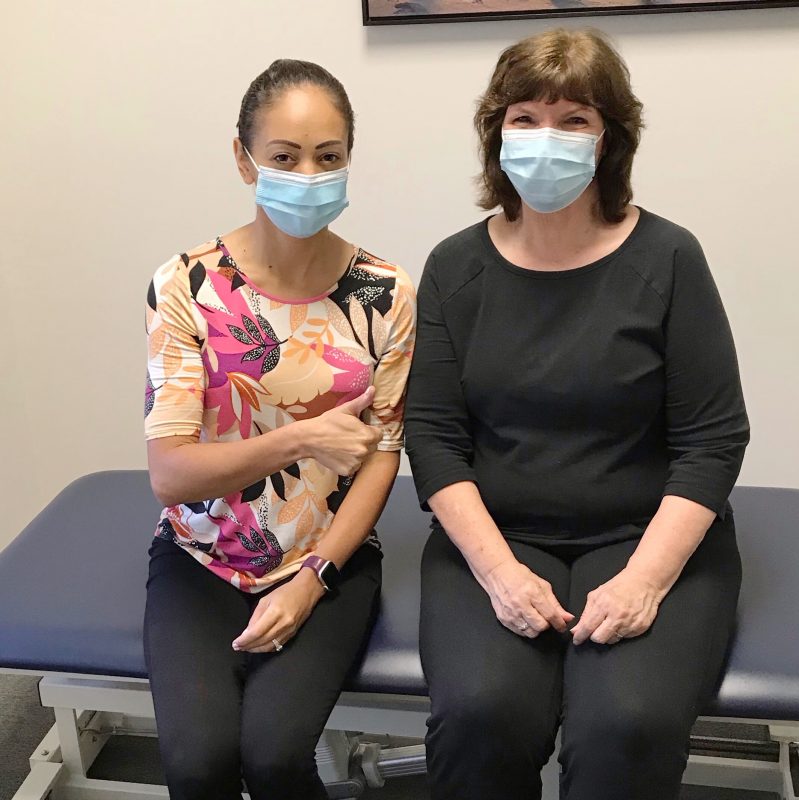 Senior Spotlight
Meet Deborah- she was referred to Healthy Seniors PT for knee pain, and during her initial assessment she complained of the room spinning when lying down onto the treatment table. She said it had been going on for 2 years, and she didn't like the side effects of the medication she was given. After a quick assessment and appropriate treatment by her physical therapist, she no longer has any room spinning! She is also rocking her therapy sessions and her prescribed home exercise program, and her knees are feeling better!
Go Deborah go- it's such a pleasure working with you!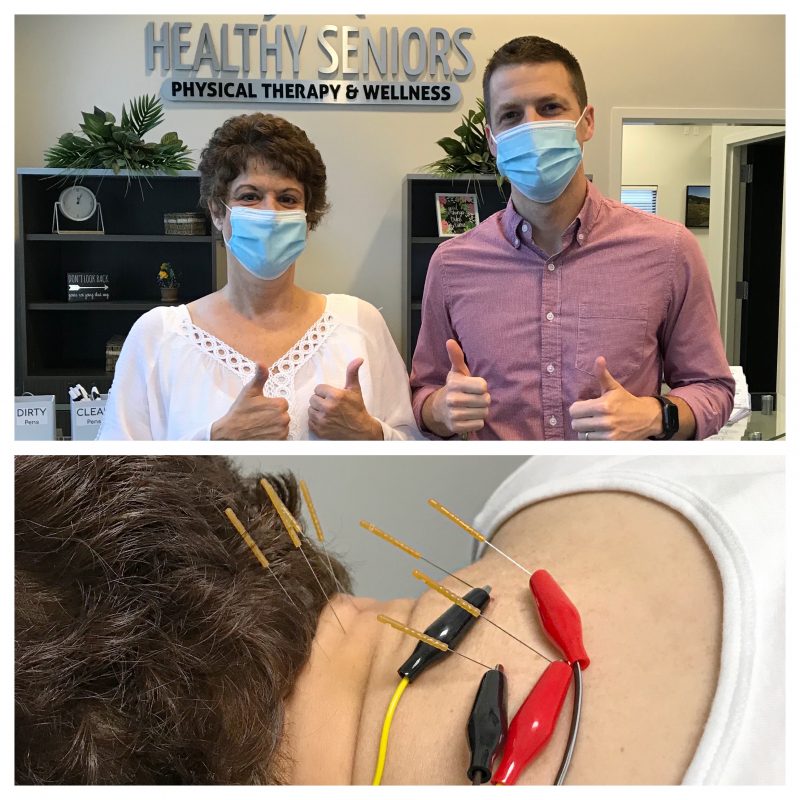 SENIOR SPOTLIGHT
Meet Ann- She was referred to Healthy Seniors PT for dizziness, but during her assessment she also complained of chronic/daily headaches. After proper assessment and treatment by one of our Physical Therapists her dizziness was eliminated within one session, and now three sessions later through use of manual therapy and trigger point dry needling Ann is now happy to report her headaches have resolved! Before she came to see us she had tried steroid injections, pain patches, and pain medications for her headaches and nothing helped. She is very happy that she found Healthy Seniors PT and recommends us for all of your rehabilitation needs! Thanks for being our spotlight patient, Ann!
We specialize in treating headaches and dizziness. Give us a call and schedule your appointment today! 910-444-0020 We look forward to hearing from you!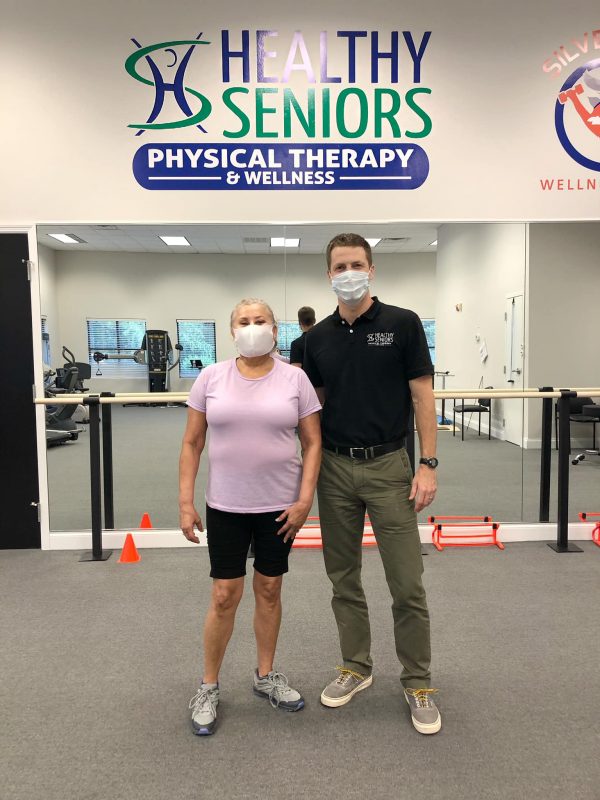 ✨Senior Spotlight✨ This is Anadina, she came to Healthy Seniors PT for low back pain. On her first day, she rated her pain 9/10 with activity and was not able to stand longer than 15 minutes without an increase in pain. On her last day she rated her pain with activity at 0/10 and is now able to stand for an hour! She was consistent with her home exercise program, learned great body mechanics, and looks forward to returning to her regular exercise routine. On her discharge survey she commented, "Best PT I ever had". It was a pleasure working with you Anadina, keep up the good work and stay healthy!
Do you have pain that interferes with your daily activities? Call us today for more information, and, Let's Make Changes!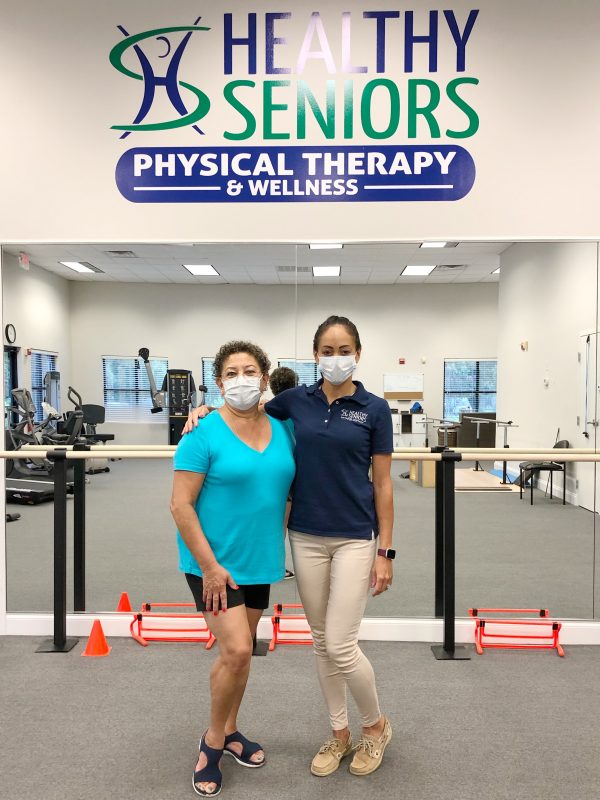 ✨Senior Spotlight✨ Meet Carmen, she came to Healthy Seniors PT for ankle pain/instability and history of falls. She was down here for vacation, visiting family, but didn't let that stop her from getting her physical therapy! She says she's feeling better, moving better, and excited to continue all of the exercises she's learned. Based on the results of her standardized tests, she now has lowered her fall risk, is stronger, and ranks above average among women her age! Great job Carmen, keep up the good work and stay healthy!
Want to know your fall risk and how you compare to age and gender related normative values? Call us today for more information, and, Let's Make Changes!